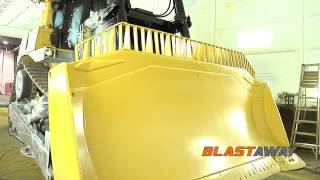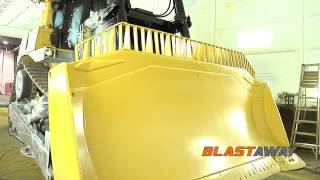 We take pride in Sandblasting & Painting in Grande Prairie, AB!
Finding a professional in the Sandblasting and Painting Industry can be a challenging task. Blastaway Enterprises Ltd. has been operating since 1995 in the Peace Region and is an industry leader for Northern Alberta. Known mostly for our work with Ritchie Bros. Auctioneers in Grande Prairie, we're the trusted refurbishment service provider for all sandblasting and painting. But we also service companies outside of the auctions, providing sandblasting and painting for large co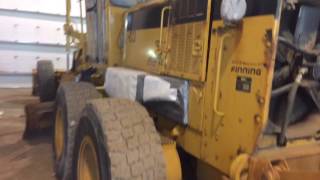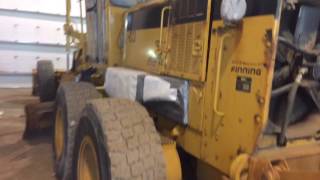 Check out this 160H Prepped for Sandblasting!
Hey Guys, As we look for ways to provide you with more value, we thought posting the process of painting a Caterpillar 160H would be great! Check out this video... Making sure all the dirt, grease and debris is removed and then moving towards covering up all windows and any other pieces that could be damaged by the blast media is key for a quality finish! Blastaway Enterprises Ltd is a Sandblasting and Painting Solutions Company based out of Grande Priarie, AB. We work with R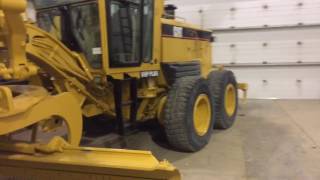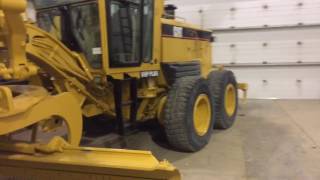 Check out this completed Caterpillar 160H
If you've been follow us through the video series of this crawler...we're finally here! Check out the completed paint job... It takes a lot of work to finalize a paint job of this quality. From hours upon hours of prepping to the sandblasting itself to the final inspection processes! Hope you've enjoyed watching the process and got some value from this video series! Kind Regards, Sheldon Dietz COO Blastaway Enterprises Ltd. Blastaway Enterprises Ltd is a Sandblasting and Pain